Ubud is great place in Bali. The tour is very exciting to explore the traditional village with it social activities and culture from the local community. Ubud village is the center of Balinese art. Our driver will pick up you at 09.00 AM at your hotel lobby. This tour will be visiting Barong Dance, Celuk Village , Mas Village, Coffee Plantations, Tegalalang Rice Terrace, Ubud Monkey Forest, the our driver will be direct back to the hotel.
Places of Interest Will Be Visit During Bali Ubud Tours :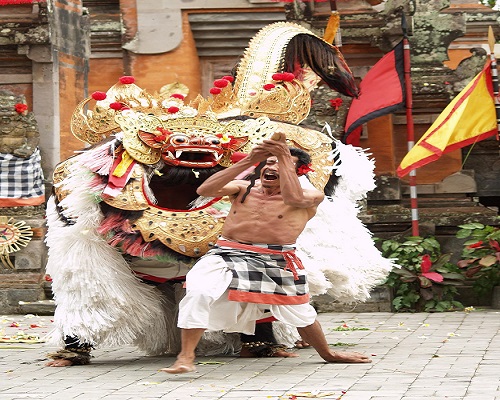 Barong and Keris Dance Performance (Trance Dance)
Barong and Keris Dance performance us a Trance Dance by perform with professional Balinese dancer, the dance only perform in the morning and the dance taking story about the fighting good and evil by perform in figure Barong as the good character and Rangda as evil character. We will watch this dance during full day Ubud Tours with duration 1 hours. Is great dance to watch before continue the trip to Ubud village, the dancer bring the dance very well and make you more comfortable to watch with great story make the Barong and Keris dance more interesting.
---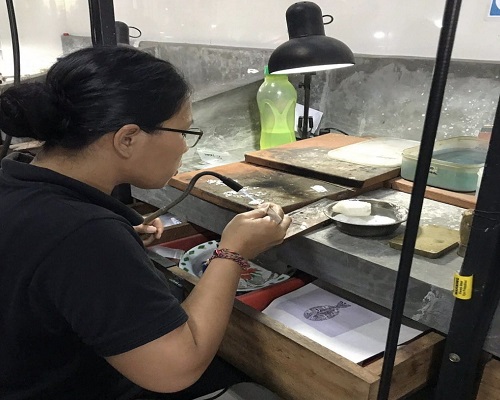 Ubud Celuk Village for Traditional Gold and Silver Art
Ubud Celuk Village is a traditional village for the incredible gold and silver handicrafts which are available around this area for very low prices. Is been become the silver village since 1976, located not so far from Ubud Village, the people in this celuk village is very skillful in designing the silver art and is famous around the world with the quality of art and totally cheap price. Second visit during the Full day ubud tour, we will visit one of the best art place to see the process making of gold and silver art, beside that in this place also offer the custom design based on request.
---
Ubud Batuan Village for Traditional Painting Art
Ubud batuan village is traditional village in Bali, located no so far from Ubud village. In this village is the famous traditional art painting with cheap price and totally beautiful art work. Third visit during the full day ubud tours is visit Batuan village to see process making the traditional painting and see their collection, Batuan village is always become magnet for those like the fine art, the style of traditional painting in Batuan were often dark, crowded representations of either legendary scenes or themes from daily life, freakish animal monsters, and witches accosted people.
---
Ubud Tegenungan Waterfall
Ubud Tegenungan Waterfall is one of the best waterfall in Ubud village, this waterfall offer an amazing scenery with clean water and cool atmosphere. From the stepping zone there are various steps go down to the stream if you may need to see the waterfall. Tegenungan is one of the few waterfalls in Bali that isn't situated in the highlands or mountains. Waterfalls are sharp drops along the course of a conduit, truly it's a particularly lovely spot to stay in light of the way that green and nature home including. You can take a bath in this amazing and beautiful Tegenungan waterfall.
---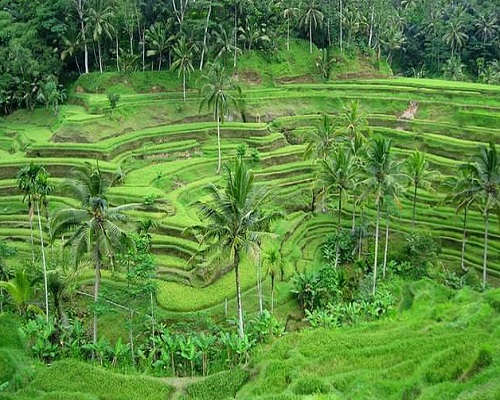 Ubud Tegalalang Rice Terrace
Ubud Tegalalang Rice Terrace is famous tourist attraction for beautiful rice terraces, many tourists who travel to Ubud stopped at this place to witness the beauty of the verdant terraced rice field scenery or having lunch at the restaurant while enjoying the beautiful scenery of terraced rice fields. Ubud Tegalalang Rice Terrace is one of the tourist icon in Ubud Bali. The Ubud rice terrace is designed very beautiful with exquisite hollowing rice field and precisely located on the hill bank. In this place, you will see the Balinese farmer do their rice field in oblique area complete with its system irrigation.
---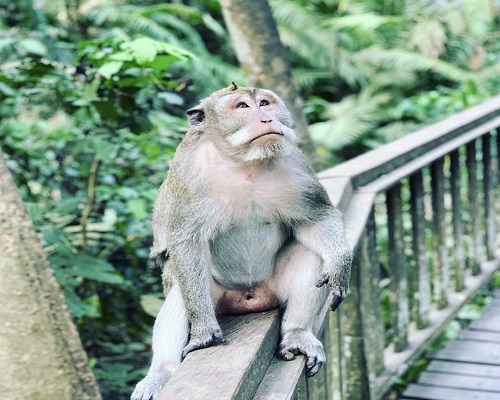 Ubud Monkey Forest
Ubud Monkey Forest also known as Ubud Wanara Wana is a nature reserve temple complex in Ubud and as a place of monkey forest sanctuary. Six visits during the full day ubud tours is to explore the beauty of ubud monkey forest by dwelt by some group of monkeys and other tropical animals. Ubud Monkey Forest itself own very important function of the continuity the monkey habitat in Bali. Meanwhile the Ubud local community own important role to keep this forest naturally in order to all wild animals able to live smoothly. It is important to treat the monkeys with respect as this forest is their home and you are a guest in it.
---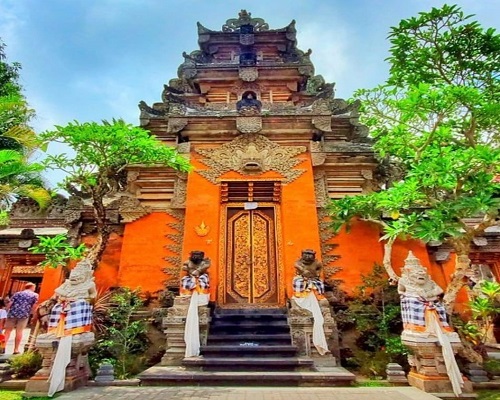 Ubud Royal Palace
Ubud Royal Palace is an Ubud Kingdom Palace with beautiful Balinese traditional houses as a residence of Ubud King. It is set in the center of Ubud Bali with traditional art market just in front of it and it is found by Ida Tjokorda Putu Kandel who has commanded from year 1800 – 1823. This palace is an artistic cultural life center, while the traditional market is the symbol of local economics resident. The existence of Puri Saren as a palace is equipped by a Wantilan/auditorium that is a large building of meeting room and a banyan tree as shelter place at the daytime. Ubud village has been a "royal town" for over a hundred years.
---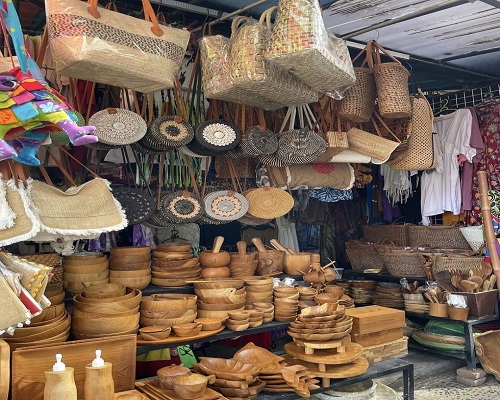 Ubud Market
Ubud Market is a traditional art market in the center of Ubud village, where the existence is not far different from other markets available in the tourism area. Ubud Market as a society economics center of Ubud and it is apposite to the existence of Ubud Empire that is called Puri Saren. The market is unfolding from west to easterly divided become two group with different purpose. There are two markets available at the same area those are one block at the Westside is for a traditional artistic market and another block located in the East as an everyday traditional fundamental market requirement.
08:30 – Pick up at the hotel
09.30 – Watching Barong and Keris and Dance Performance (Trance Dance)
11.00 – Visit Celuk Vilage for Traditional Gold and Silver Smith
11.30 – Visit Batuan Village for Traditional Art Painting
12.00 – Visit Ubud Tegenungan Waterfall
13.00 – Enjoy Lunch in Ubud
14.30 – Visit Ubud Tegalalang Rice Terrace
15.30 – Visit Ubud Monkey Forest
16.00 – Visit Ubud Royal Palace
16.30 – Visit Ubud Market
17.30 – Back to hotel
18.30 – Arrive at hotel